So many ways to have fun while you are here!
From water attractions to sports facilities to opportunities to explore, Jellystone Park™ has a terrific variety of activities that bring families together and let kids be kids! All activities & amenities are included in your stay unless otherwise noted ($) — take a look!
Full Season: May 6, 2022 – Oct 23, 2022
Peak Season: May 27 – Sept 5
Value Season• Pool Closed: May 6 – May 26 & Sept 6 – Sept 29
Fall Season: Sept 30 – Oct 23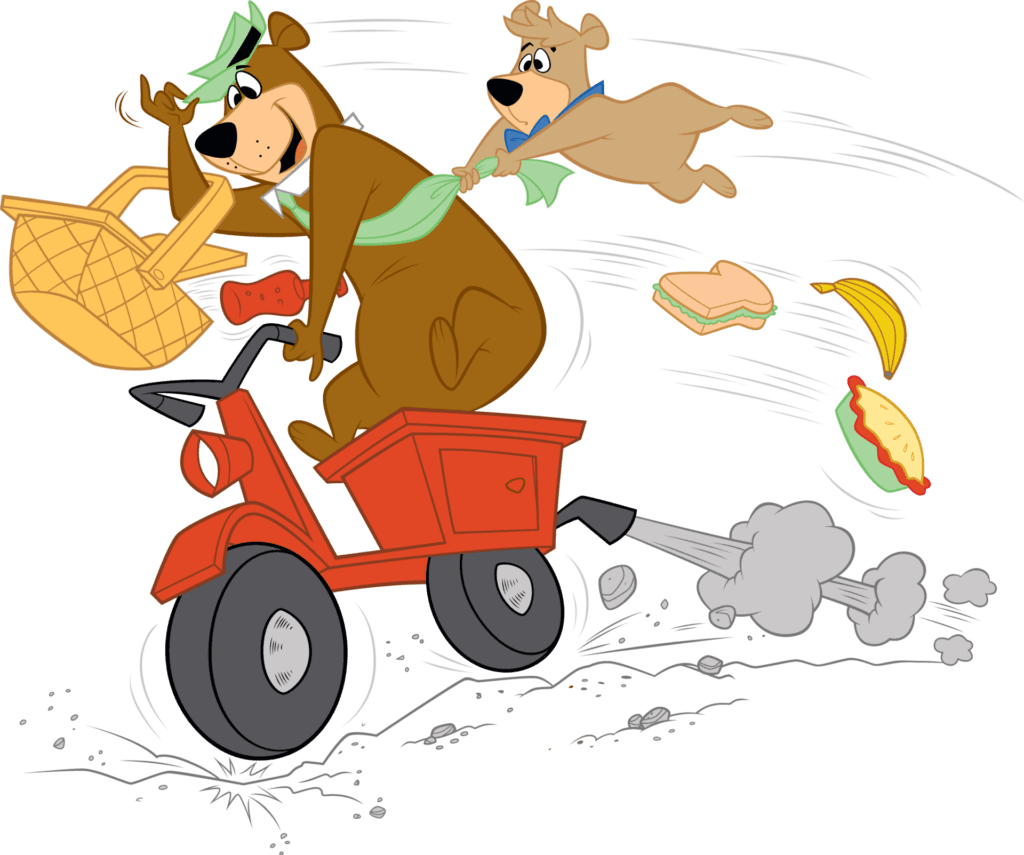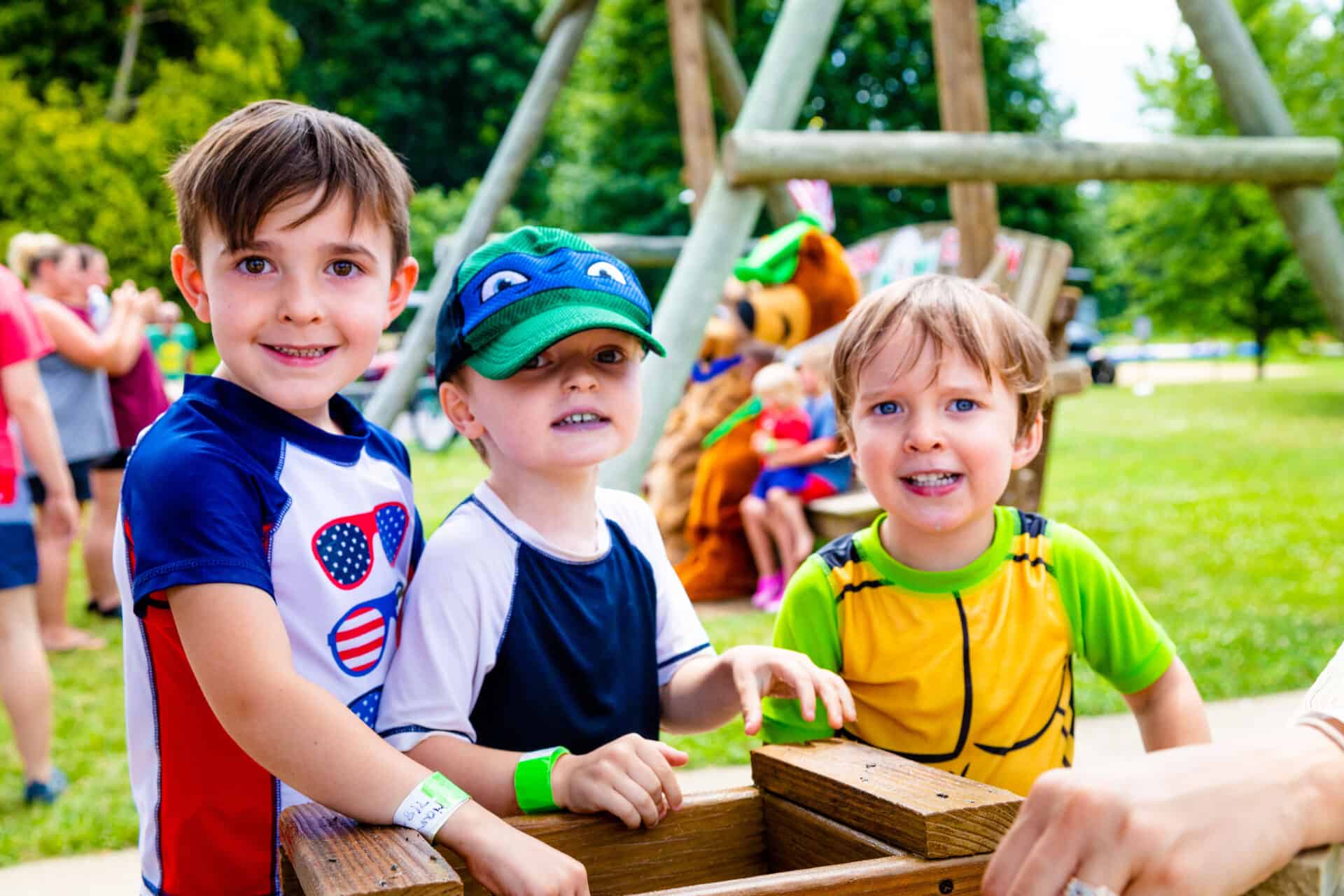 Feel like a real miner and pan for gems. Featuring 42 different gemstones from around the world. Gem mining is a great activity the whole family can enjoy. Gems vary, start your collection today!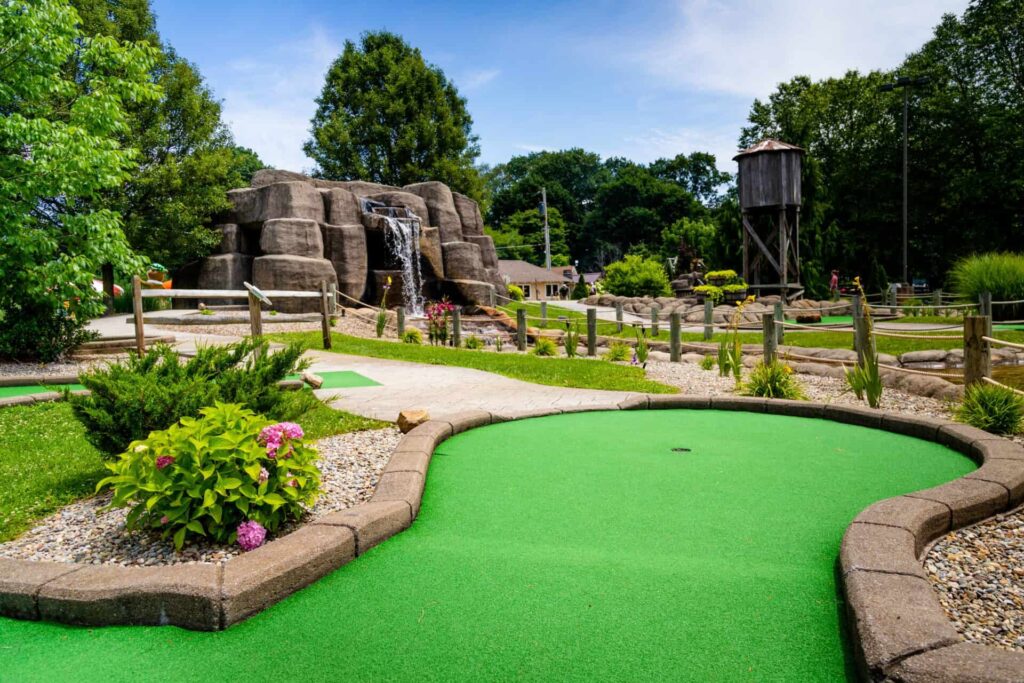 Come play a fun round of mini-golf on our 18-hole outdoor miniature golf course featuring various obstacles and challenges for all ages and skill levels.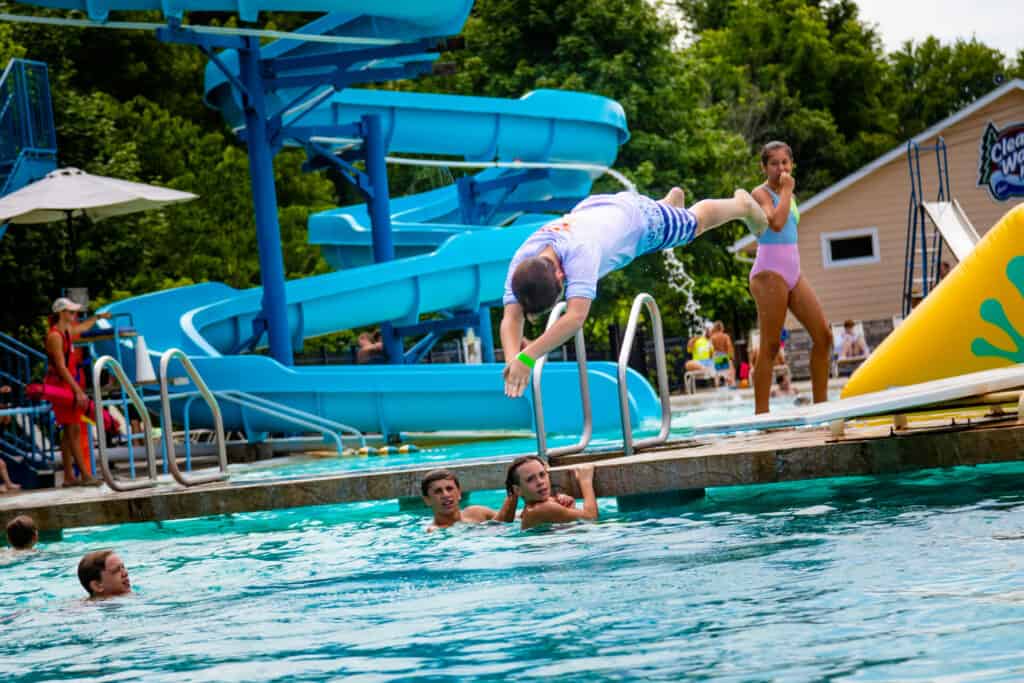 The largest outdoor pool in the area features a water slide, a diving board, a kiddie play zone, an Umbrella fountain, and a Wibit™ Obstacle Course. Open Memorial Day through Labor Day.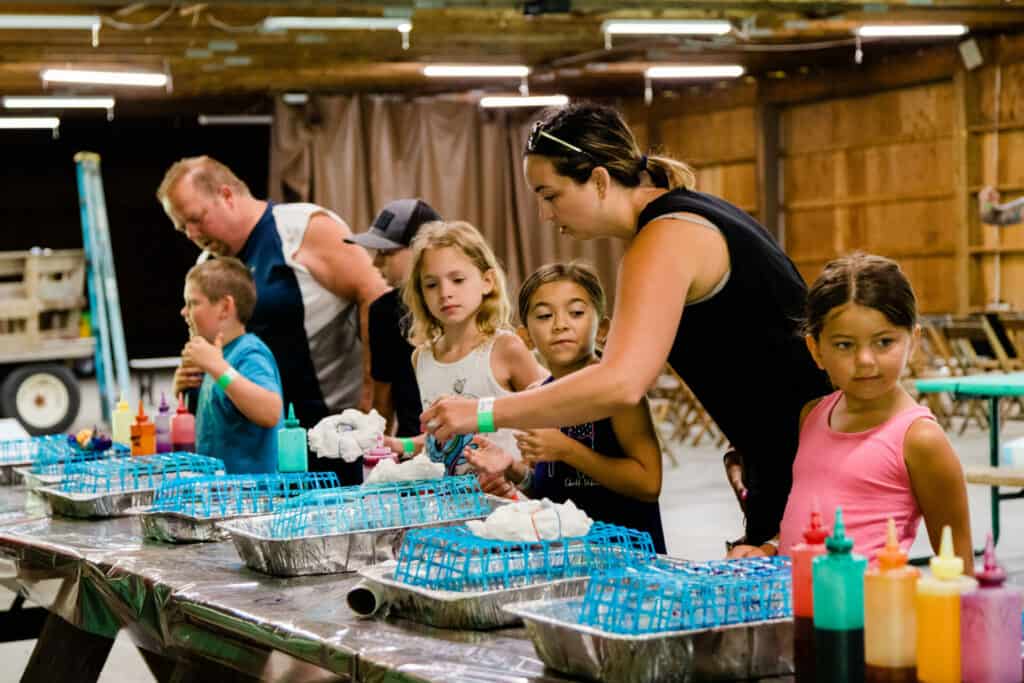 We have crafts (make a tie-dye shirt, paint a ceramic, do a sand art craft, or make a wood-burned creation), themed games, souvenirs, and many more activities ready to keep your kiddos busy! The fun is unlimited!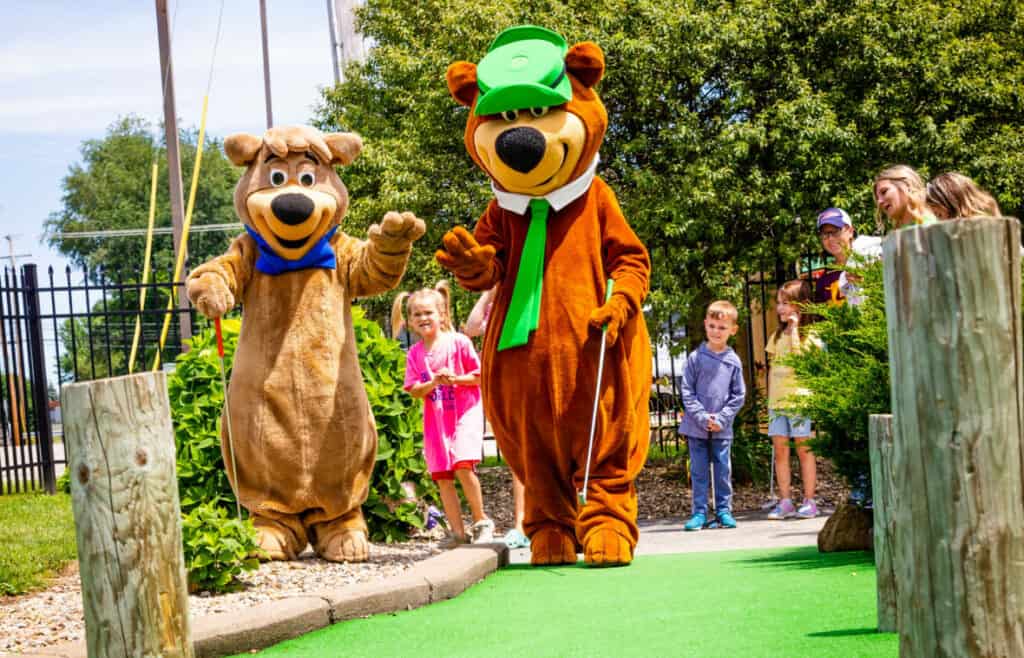 Yogi Bear™ and his Friends love to get in loads of trouble! Yogi Bear™ visits every day of the week looking for a pic-a-nic basket to steal and kiddos to hug! Come and join Yogi Bear™ and his Friends today! Some specialty Yogi Bear™ visits are extra ($).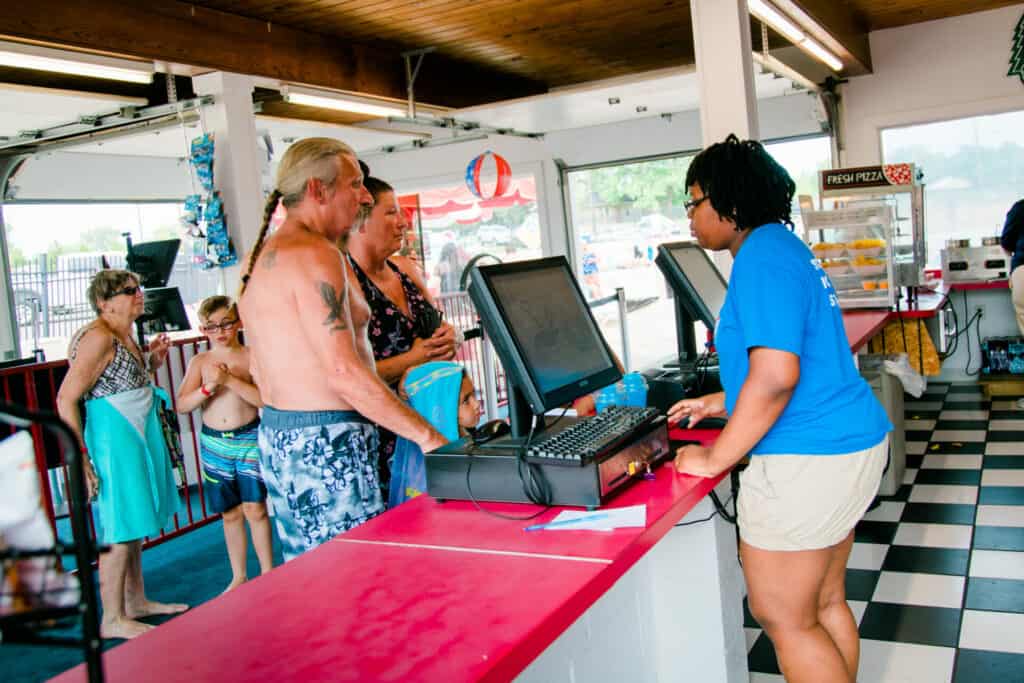 Need a meal while you are here? We offer a variety of hot foods and cold treats such as hot dogs, nachos, burgers, soft drinks, homemade ice cream, root beer floats, and more!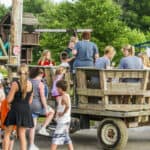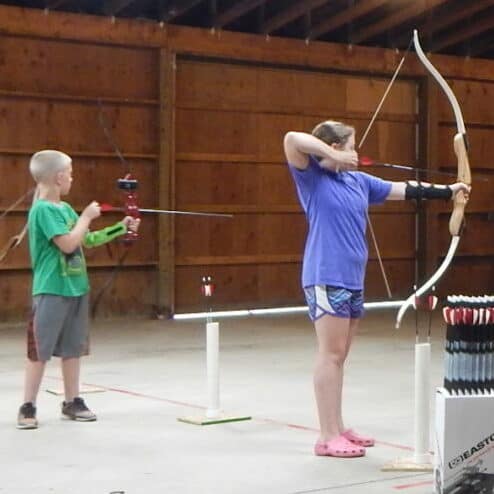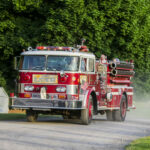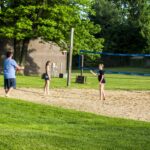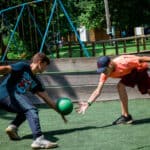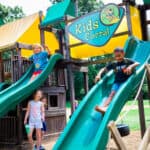 And Even More Fun!