100 foot section of fire hose from a fire truck: $50
Up to twelve 100 foot sections of fire hose from a fire truck. $50 a section. Take 'em all and talk me down in price.
Hose appears to be in great shape. Has been pulled from a recently decommissioned fire truck, so you know it had to be usable or it wouldn't have been allowed on the truck.
I'm not familiar with the ins and outs of fire hoses, so I'll give the best description I can, with lots of photos.
Stamped on the hose couplings:
Action4 NH
Made in USA
Different elements printed on the side of the hose
ROV M.001 EU 000000870
SERVICE TEST TO 200
SUPPLY HOSE HI-FLOW 400 100′
PER NFPA 1962 NAFM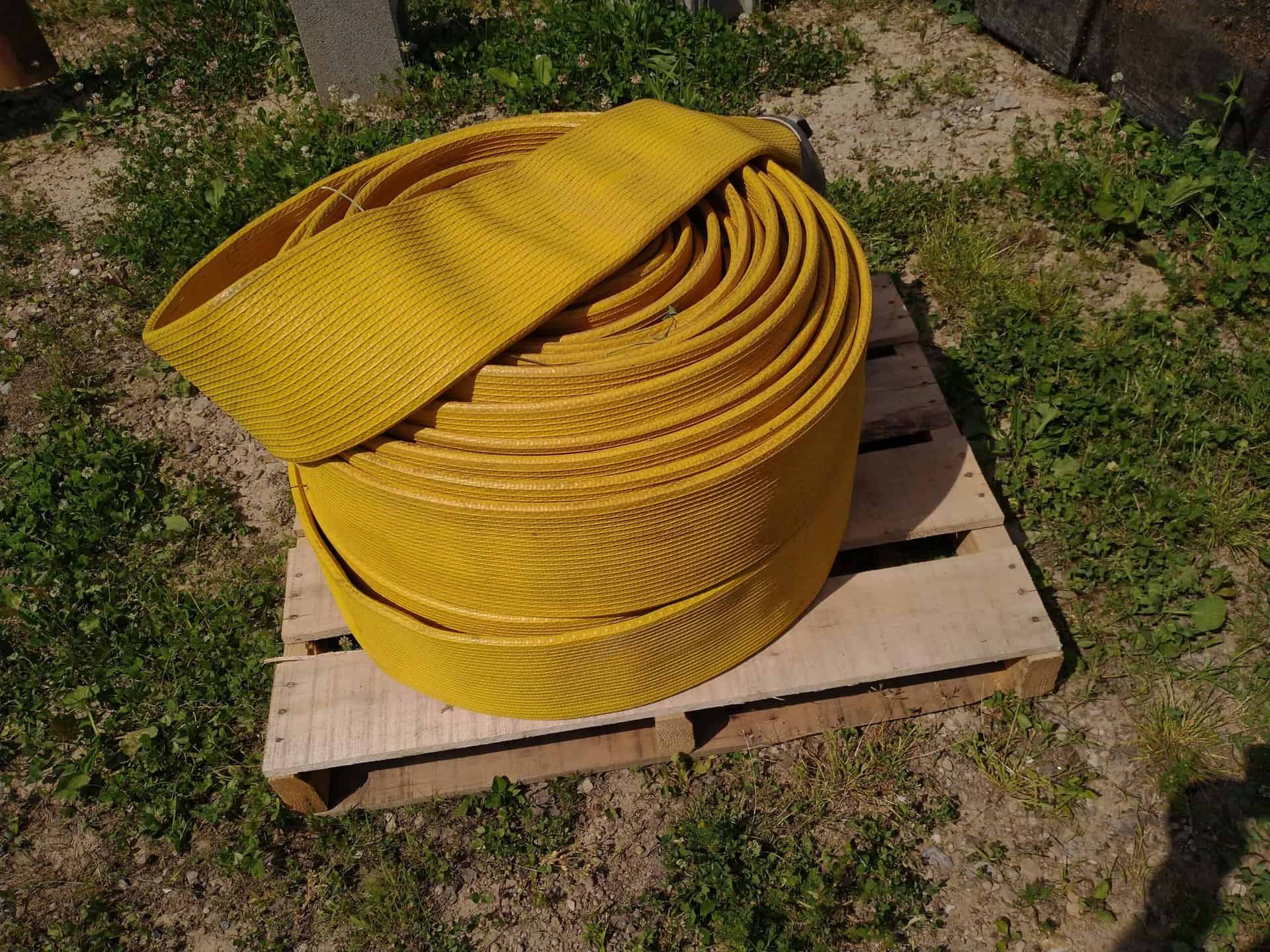 Need a fire truck to go with your fire hose?